"Clever and captivating…Guterson keeps his protagonists busy discovering clues to the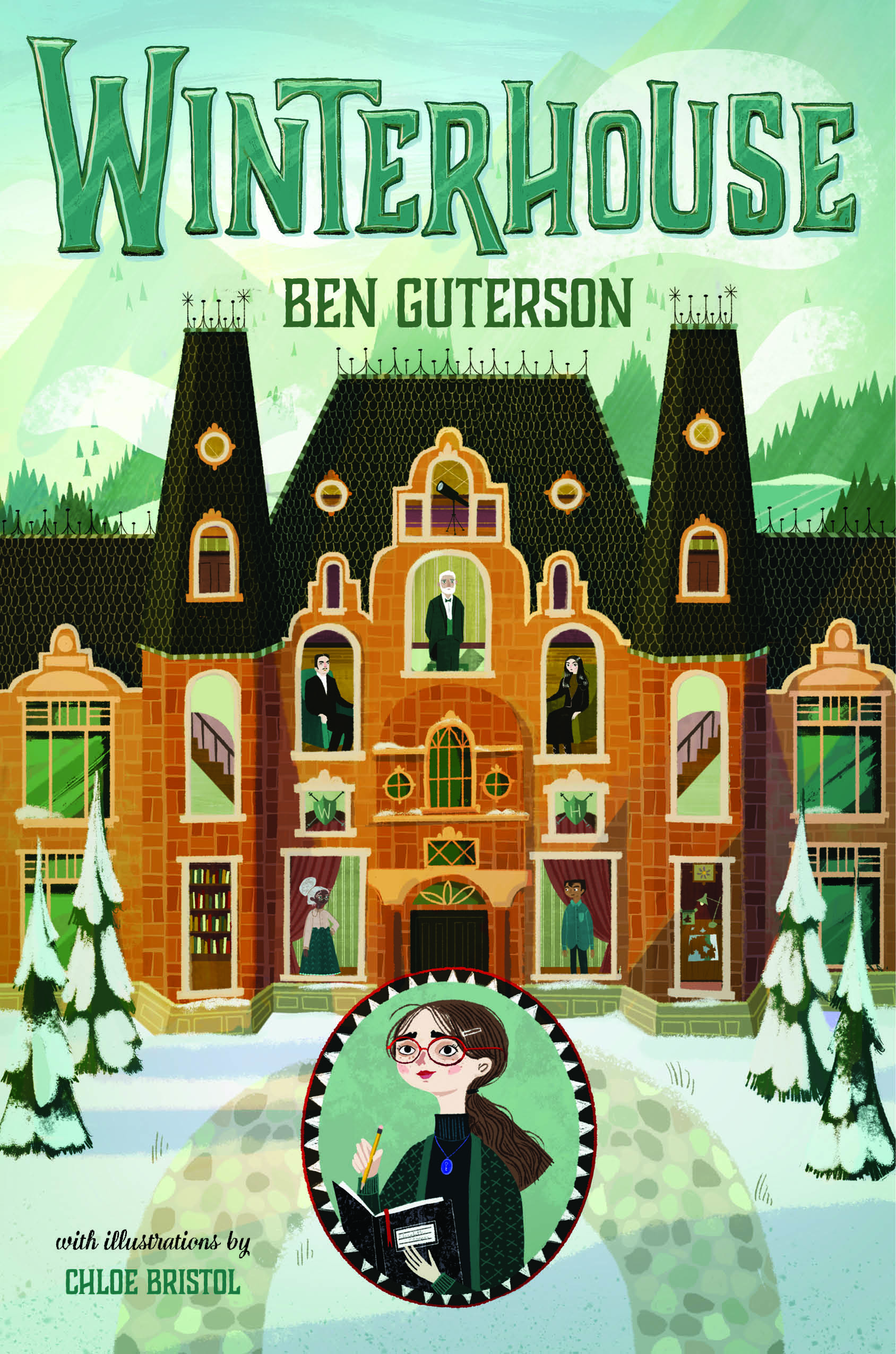 hotel's central mystery, a missing book, and the decades-old disappearance of the proprietor's sister, who apparently dabbled in the black arts."  — Kirkus
"Filled with puzzles and magic, Guterson's debut keeps suspense high as the secrets of Elizabeth's past unwind. This satisfying mystery leaves just enough unanswered questions to have readers eager for the next book in this planned trilogy." — Publishers Weekly
"Warm and captivating, this story of a brainy orphan and a mysterious hotel is full of delightful word games, a deliciously wintery setting, and appealingly odd characters. A trip to an enchanting hotel full of secrets…Heartfelt and magical, this is a must-read for fans of Book Scavenger or the Mr. Lemoncello's Library series. It's the perfect book to be snowed in with!"  — Moira Koskey, The Winter 2017–2018 Kids' Indie Next Great Reads Top 15 list
"The first book in a planned trilogy, Winterhouse is a cozy-socks, comfy-chair story—the kind to snuggle up with on a long, cold evening." — BookPage
To purchase Winterhouse, go here.
Watch the trailer here!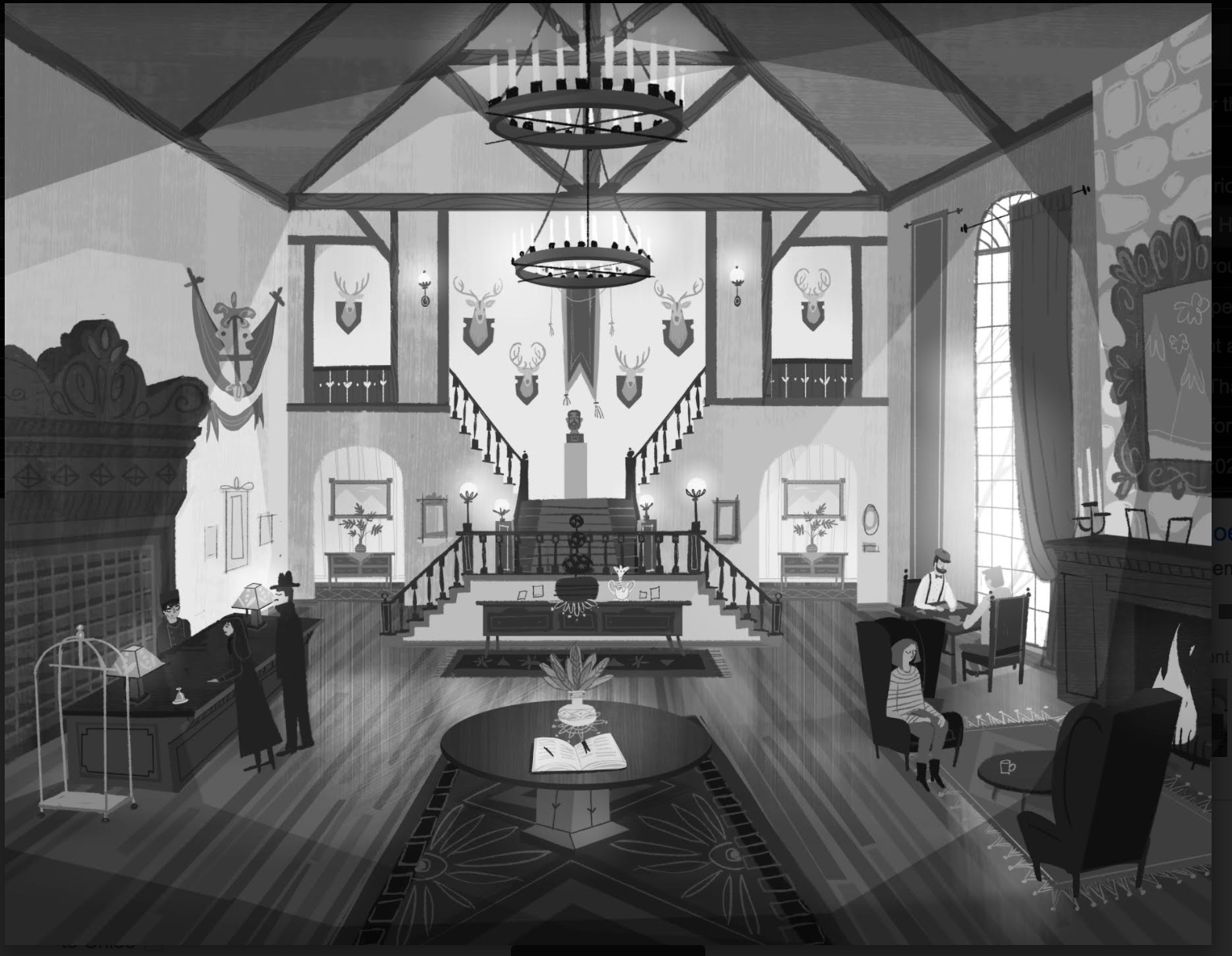 "An enchanting urban fantasy middle-grade debut―the first book in a trilogy―set in a magical hotel full of secrets."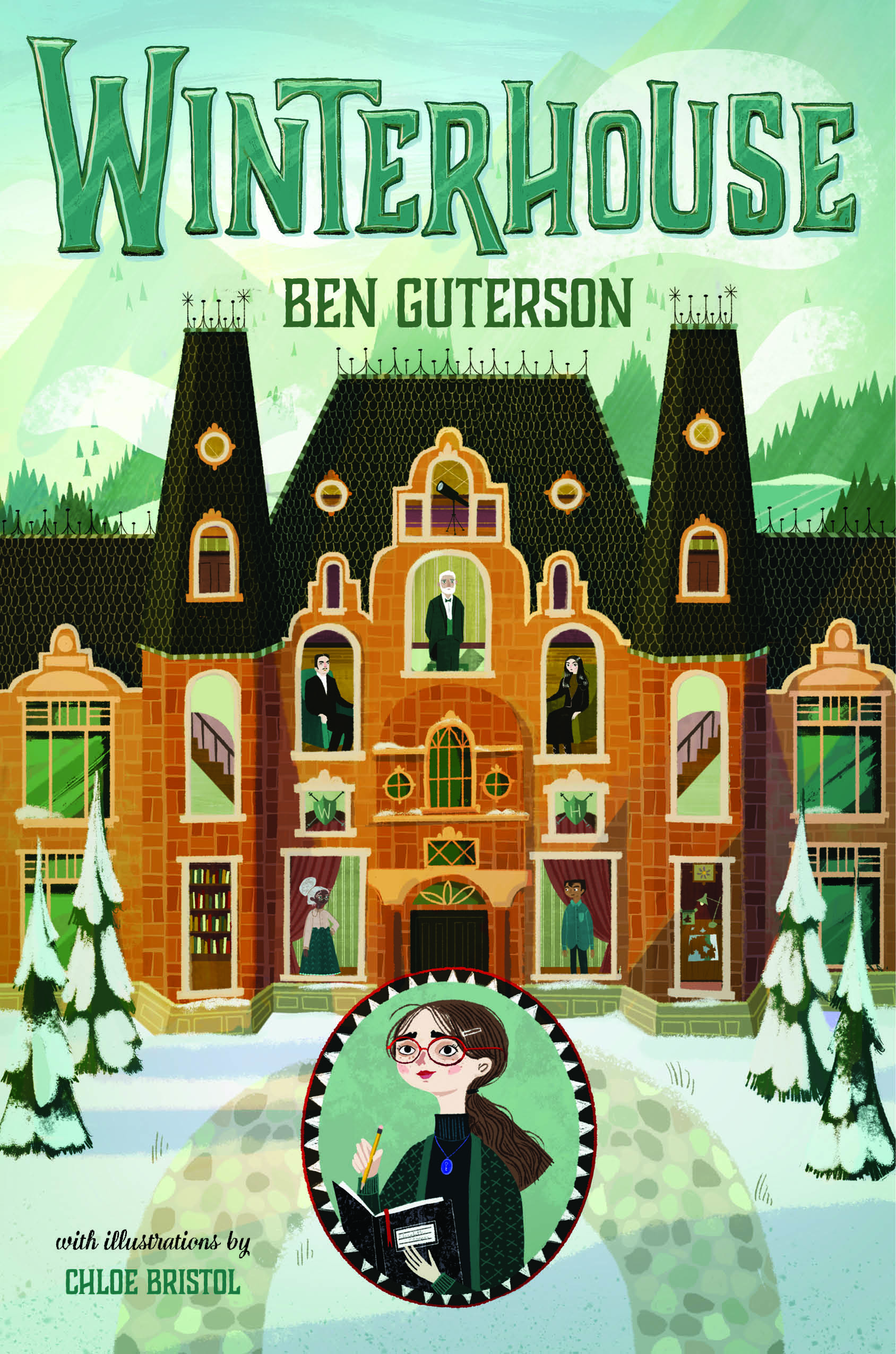 Orphan Elizabeth Somers's malevolent aunt and uncle ship her off to the ominous Winterhouse Hotel, owned by the peculiar Norbridge Falls. Upon arrival, Elizabeth quickly discovers that Winterhouse has many charms―most notably its massive library. It's not long before she locates a magical book of puzzles that will unlock a mystery involving Norbridge and his sinister family. But the deeper she delves into the hotel's secrets, the more Elizabeth starts to realize that she is somehow connected to Winterhouse. As fate would have it, Elizabeth is the only person who can break the hotel's curse and solve the mystery. But will it be at the cost of losing the people she has come to care for, and even Winterhouse itself?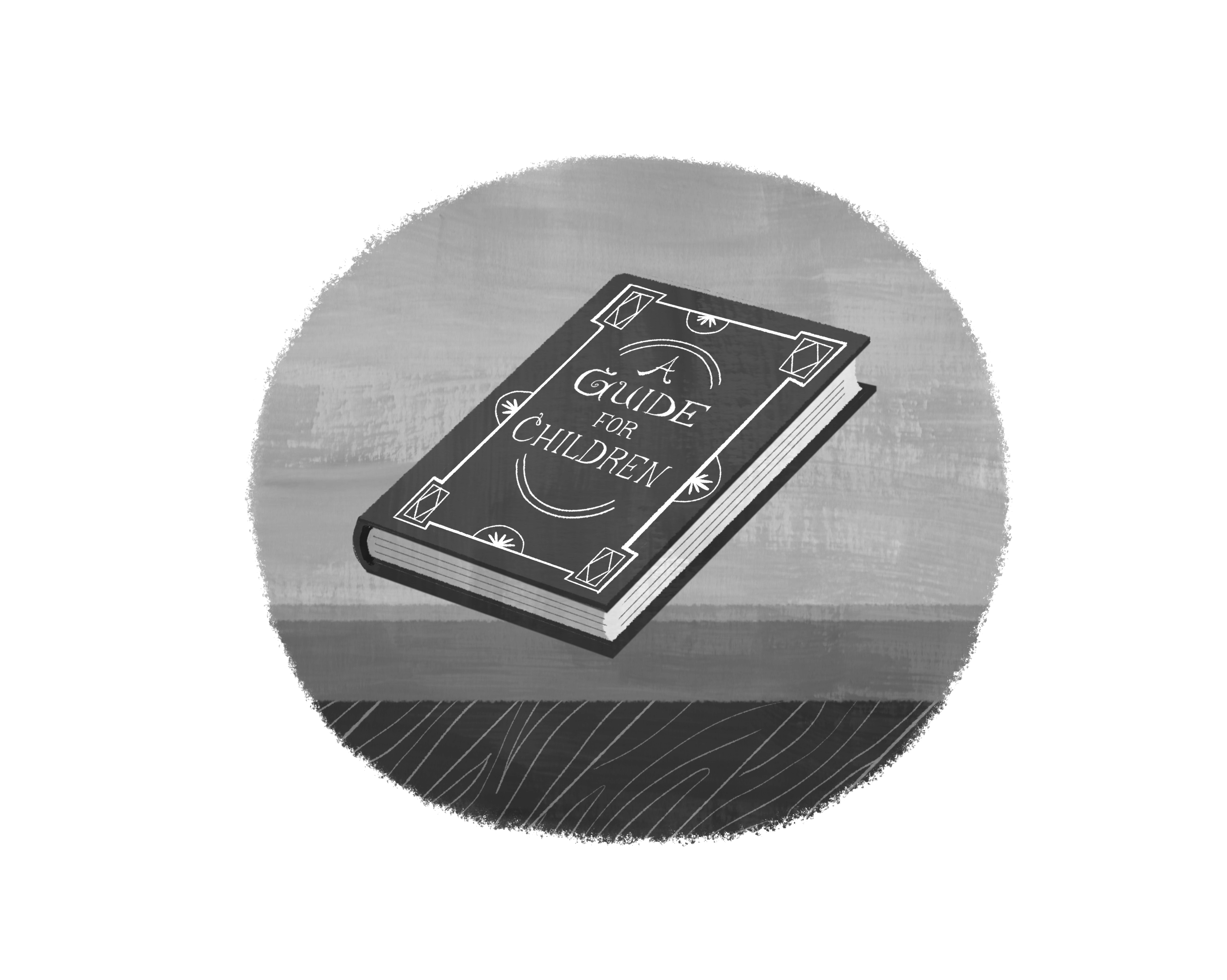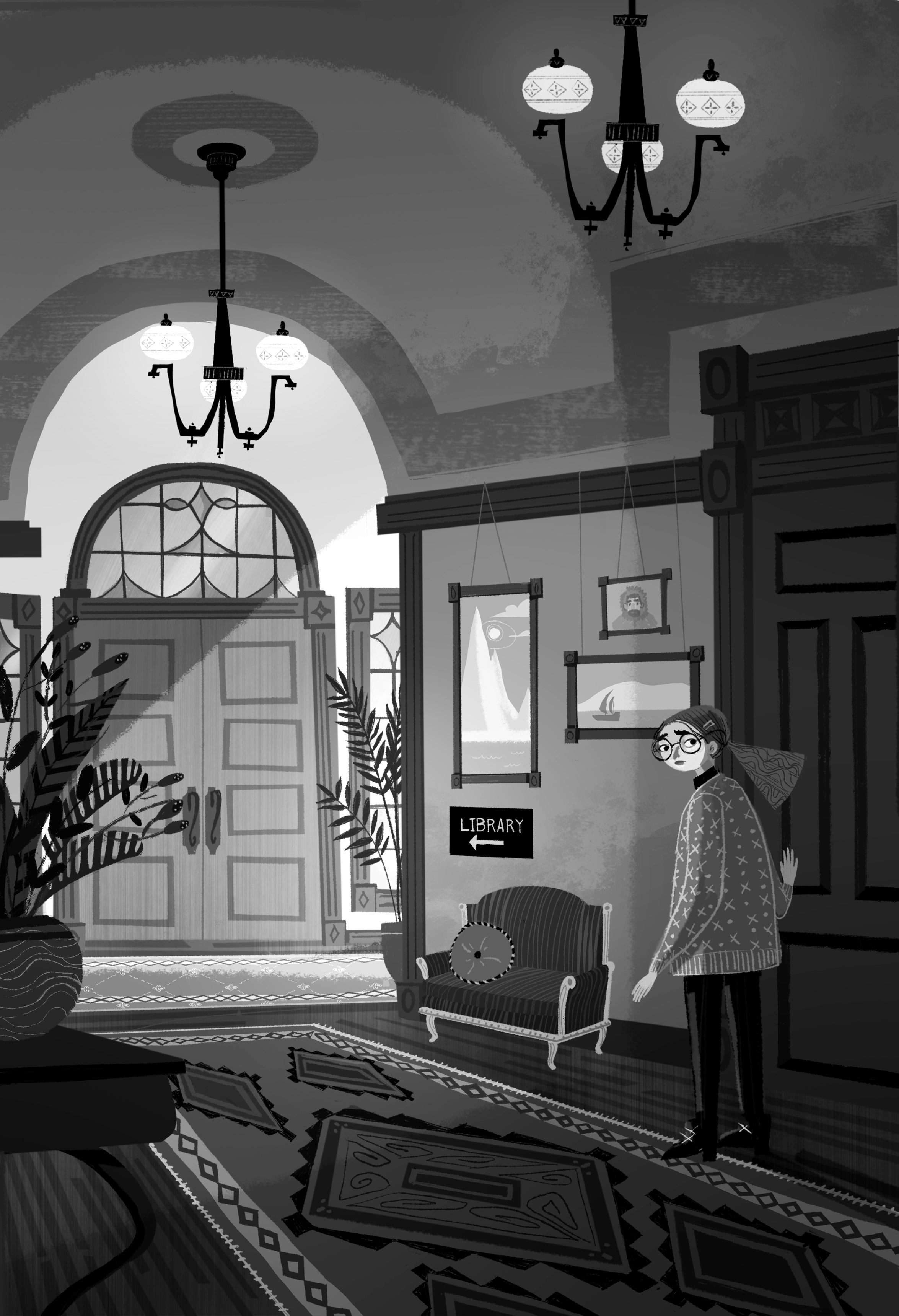 A sign on the wall beside her read "Library," and an arrow pointed forward. Elizabeth saw she was approaching two enormous wooden doors, though the corridor was so dark, they were hard to see, even as her eyes adjusted to the dimness.
She stopped in front of the doors and tried to turn the handles on them, but both were locked. On either side of each door was a narrow strip of glass window, so that, by pressing her face up against one of them, she had a view of the library inside. It was too dark to see much of anything, but Elizabeth could tell the library was huge, much bigger than she had imagined, even though all she could make out were silhouettes and dark shadows. Still, the space seemed to stretch far into the distance and overhead.
A light moved near an opposite wall of the library. Elizabeth peered into the darkness to see what it was. A flashlight was scanning across a shelf of books…